2019/12/04 by Maarten Oelering.
Google Postmaster Tools (GPT) unlocked via Postmastery Delivery Analytics
Postmastery took an important step in their objective to monitor all relevant email delivery metrics in one application: adding Google Postmaster Tools data.
What is Google Postmaster Tools (GPT)
For senders that monitor their reputation, Google Postmaster Tools (GPT) is an important resource. For those who haven't yet heard about it, GPT is a website which publishes Google reputation data about domains. To see the data, you need to prove ownership of the domain, or the domain owner must share the data with your account. GPT can be compared to Smart Network Data Services (SNDS) from Microsoft.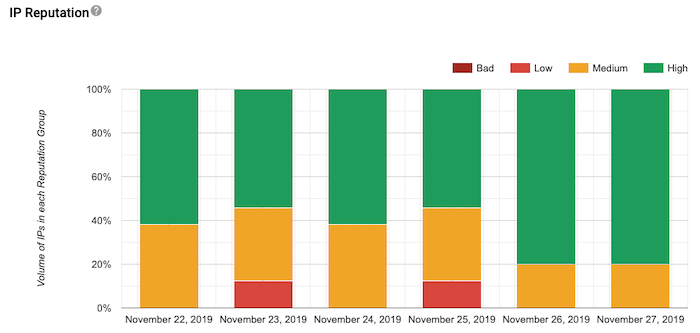 While SNDS has always provided an API for automated data retrieval, GPT has not. What makes it even worse is that GPT shows only one domain and one metric per page. Users need to employ extensive browsing to check the status of their domains, which is impossible for more than a dozen domains. You can imagine that issues are often overlooked, and discovered later via deliverability issues.
Single overview and reputation alerts
Postmastery developed a way to retrieve GPT data by automation. Customers just need to share their domain with our GPT account. We collect daily data and store it in our reputation monitoring system. This will give Postmastery customers the following benefits:
See all domains with Google reputation metrics in a single overview.

Get email alerts when the reputation of a domain changes.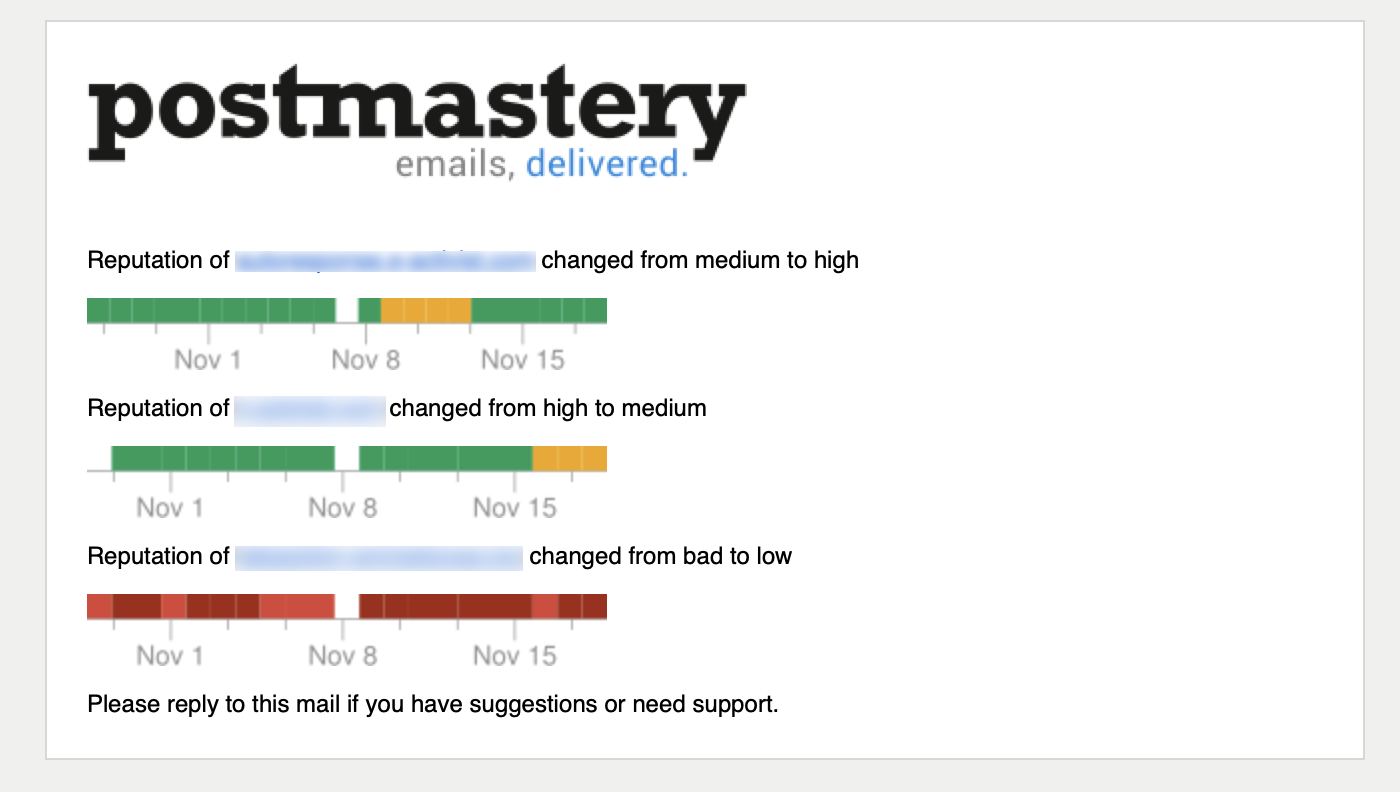 Google IP reputation
Google is known to focus on domain reputation, but they also track IP reputation. In GPT you can see IP addresses by clicking on IP reputation chart segments. We use this data to add Google reputation to the sender IPs that we are monitoring. This allows Postmastery customers to see their IPs with Google reputation, SNDS metrics, and other data points all in one overview.
More information
If you would like to have more information about Postmastery Delivery Analytics, please send a message via our contact form.