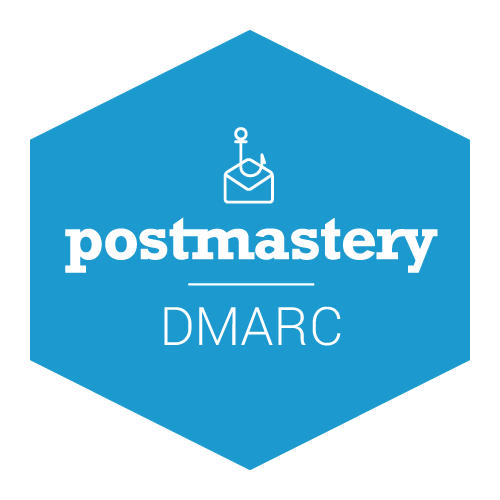 DMARC: protect your brand from spoofing and phishing
Postmastery provides knowledge and expertise to get fully DMARC operational.
Postmastery's DMARC 'on-prem' deployment tools can help with processing reports and checking DNS records.
Postmastery helps you to take difficult decisions, for example on DKIM key management and DMARC policies.
Postmastery offers various DMARC services. Looking for a DMARC consultant?
What is DMARC?
DMARC tells a receiver what to do when authentication is missing or failing for a specific From: header domain. DMARC should primarily be seen as a security measure for senders vulnerable to spoofing and phishing. In addition, DMARC compliant senders are rewarded with email delivery preferences at top tier providers such as Google, Yahoo, Microsoft and AOL.
Read more about DMARC policies on our BLOG.
Is your email DMARC compliant?
Let's test it now!
Would you like greater insights to stay ahead of delivery issues?
---
---
Postmastery respects your privacy, we will never cold-call you or share your data with others.