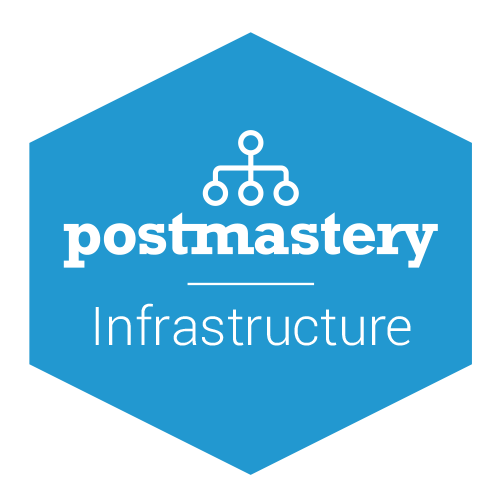 Email infrastructure set up
Email systems with best-of-breed software and hands-on services
Postmastery is unique in its focus on email delivery infrastructure consulting and its vendor independence.
Our role can be compared to a system integrator.
We help with infrastructure design and software selection using your needs as a starting point.
We set up and configure the system until it's ready to deliver emails according to all known best practices.
Do you need help to set up or integrate your email infrastructure?
Email Infrastructure set up
Whether you are a brand, a marketing agency, or an email service provider, we can help you find the right email solution. We have worked with all top tier MTA (mail transfer agent) vendors and various email marketing software vendors. Our set up services range from system design to tuning for mailbox provider policies. Our services will help you avoid the pitfalls and get started with a system that has all the technical prerequisites for optimal deliverability.
We also deliver on-premises systems turn-key, leaving you with nothing more to do than create your campaign. After the set up, our delivery monitoring and operational management services will help you maintain deliverability at the right level.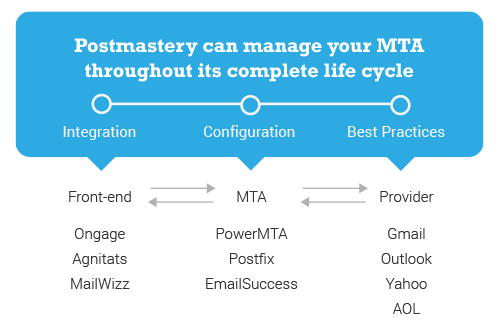 Experience with various top tier MTA's and front -end's
Email Infrastructure Integrations
Postmastery developed various integration components for PowerMTA, Ongage and Mailwizz. Our latest component,
Sendgrid >< Postmastery's delivery analytics integration enables a smooth, real time injection of SMTP data into our monitoring dashboards.
Contact us if you would like greater insights to stay ahead of delivery issues.
---
---
Postmastery respects your privacy, we will never cold-call you or share your data with others.