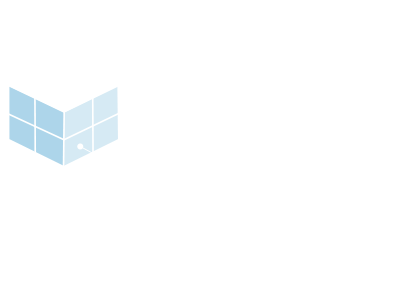 Boost email deliverability with data no other tool shows you
Analyze event-level data from MTA logs and ESP webhooks in real-time. Identify what's preventing your emails from reaching your audience.
Trusted by companies where every email counts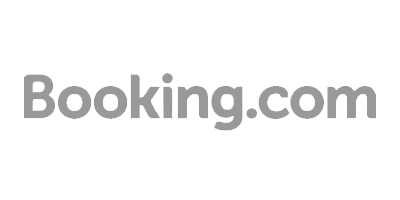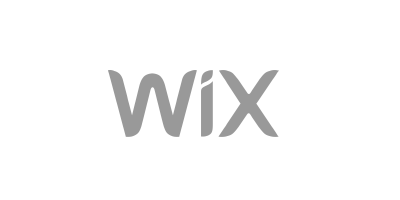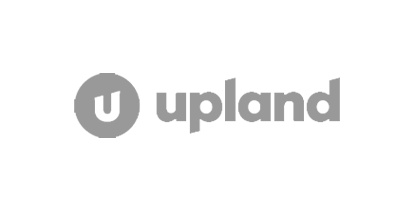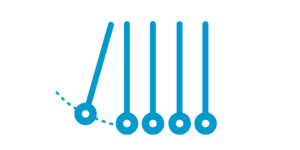 Finds the root cause behind deliverability pains
Filter data to see issues related to a sender domain, an IP, a specific provider, or combinations of these.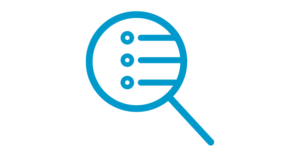 Monitors deliverability across senders

Track every single email that leaves your server. Solve issues that impact your cross-domain reputation.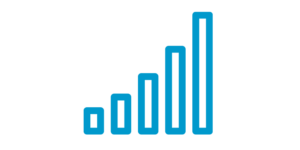 Improves reputation and delivery rates
Keep your email operation clean and blacklist free. Get more emails in your readers' inboxes.
Integrates with your favorite MTA and service provider
Streams real-time data from your MTA server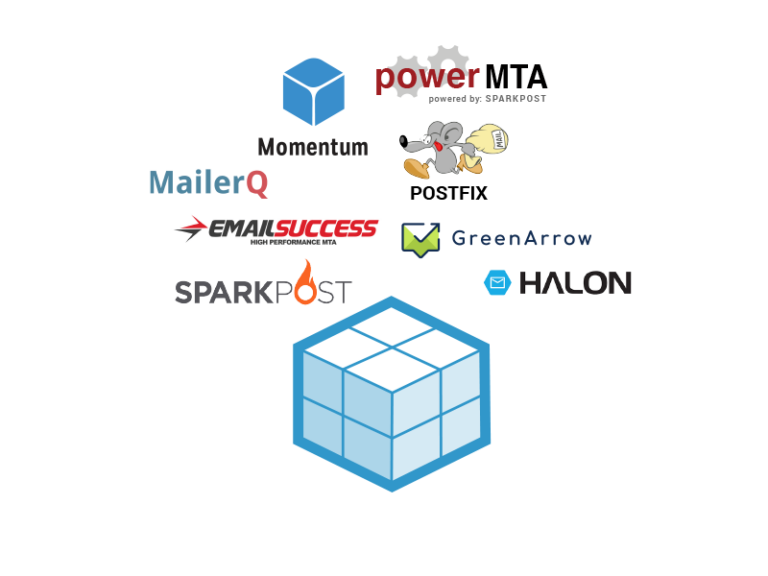 Connects with service providers via webhooks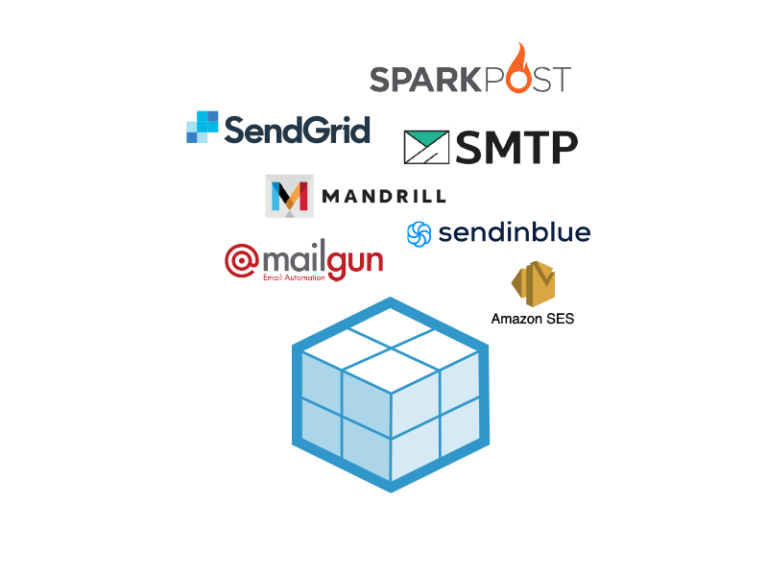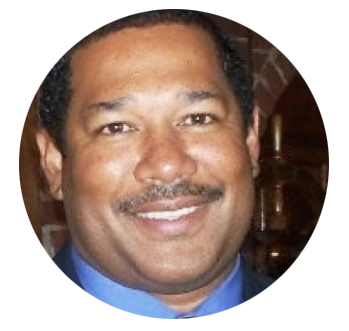 "The team observed the sending behaviour and changed the domain records to the IP, successfully delivering to domains within the campaign. This small change impacted our acceptance rate from 85% to 99%."
Ray Sambrano | Deliverability Consultant - BusinessWatch Network
KPI DASHBOARD
All your metrics in one place
It's hard to know what's happening when you send via multiple tools, domains and IPs. Delivery Analytics gives you a consolidated view of key metrics to understand your email health.
Track:
Open rate
Delivery rate
Bounce rate
Average delivery time
Number of retries
Blacklists
Bounce categorization
Complaint ratio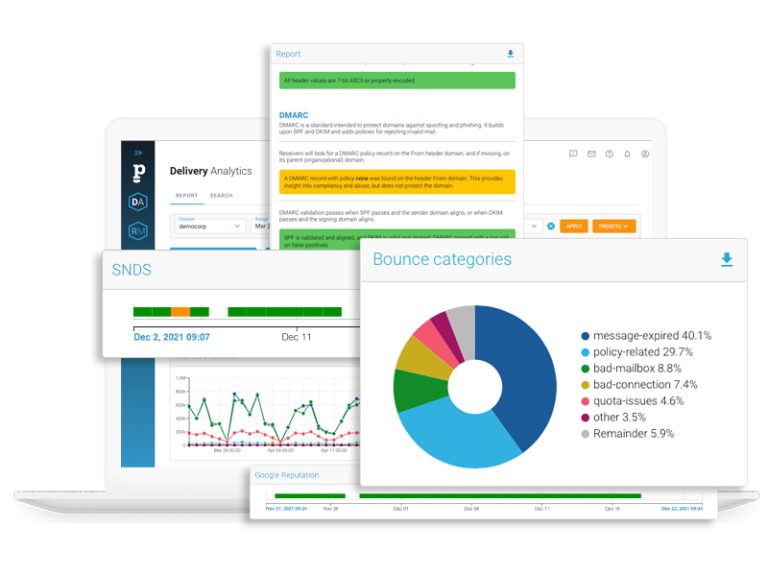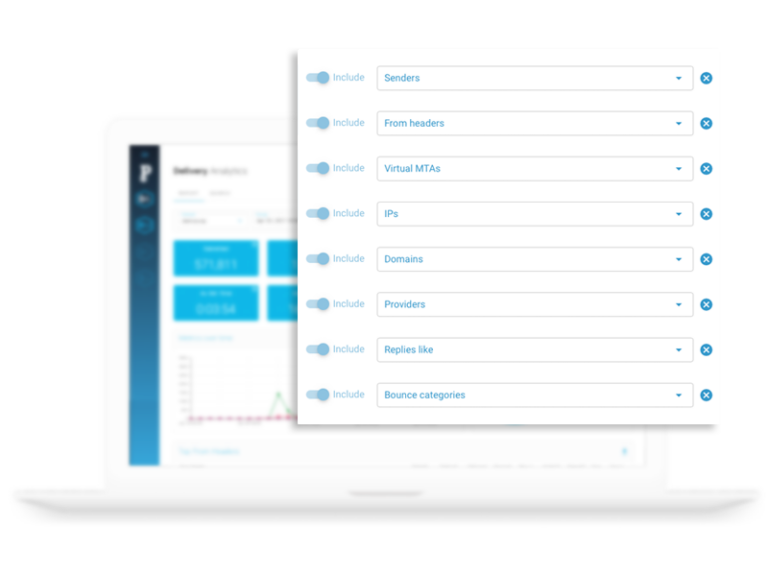 GRANULAR FILTERS
Find the source of issues
Delivery Analytics drills down on issues by contact, list, campaign, IP, domain and ISP, to tell you exactly what's causing the problem and the level of impact on your sending.
Filter by:
Sender
Campaign
Pool
IP
List
Provider
BIG DATA ENGINE
Instant reports for any sending scale
Reports are generated in seconds, whether you send millions or billions of emails every month. Ideal for senders that have outgrown in-house setups with Elastic or SQL databases.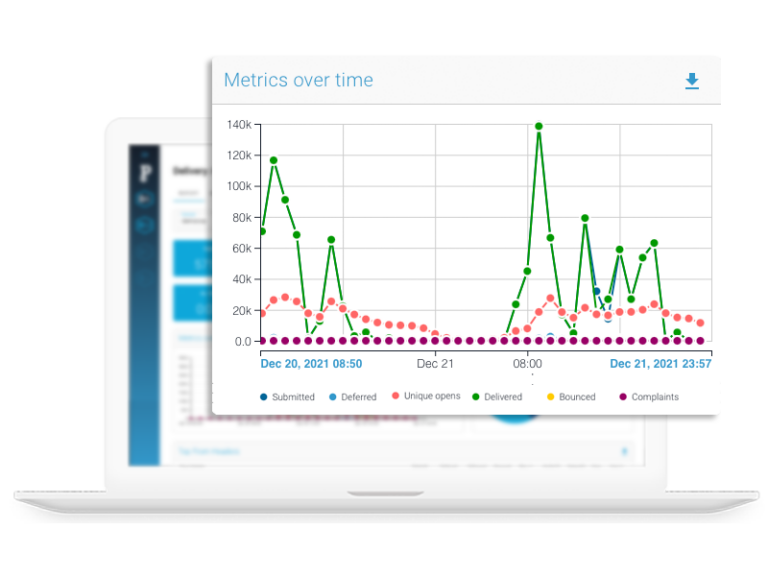 REAL-TIME ALERTS
Fix problems before they impact your sending
Set up alerts to stay on top of critical events that need your attention. Auto-detect bounce rate issues in a specific stream of emails or blocks from proprietary antispam systems.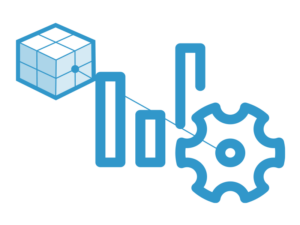 Attention ESPs
Fix and improve deliverability for all senders
Deliverability Analytics lets you single out bad senders, domains and IPs that might be hurting deliverability for other customers.
"Every year, we send more than 12 billion emails through our network. Finally we have a dashboard that's geared towards the deliverability industry and that is able to manage my email logs."
Director of Deliverability - 14 West
Privacy by design - GDPR compliant
See what matters to you - keep personal data private
Recipient email addresses are hashed or anonymized to comply with security and GDPR guidelines.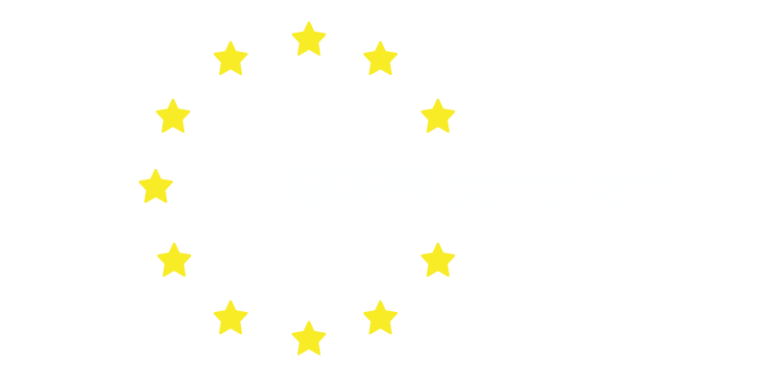 Improved delivery rate from
85% to 99%
Discover how BusinessWatch Network uses Delivery Analytics to achieve a 'faster clearance of the sending runway'.
Ray Sambrano | Deliverability Consultant at the BusinessWatch Network

Postmastery is the all-in-one email health console
Start your 14-day free trial