Ensure DMARC compliance, take full control of your email authentication with Postmastery
Protect your domains from spoofing and phishing. DMARC Reports turns DMARC aggregate data into readable reports with actionable insights.
Trusted by companies where every email counts
Identify every server sending as your brand
Identify all sources sending from your domain. Filter genuine ones from bad actors.
Make DMARC PCT=100 Possible
See if DKIM and SPF are set up properly and what steps to take to become compliant.
Detect threats as they appear
Our DMARC reporting will identify bad actors attempting to spoof you or clients sending domains.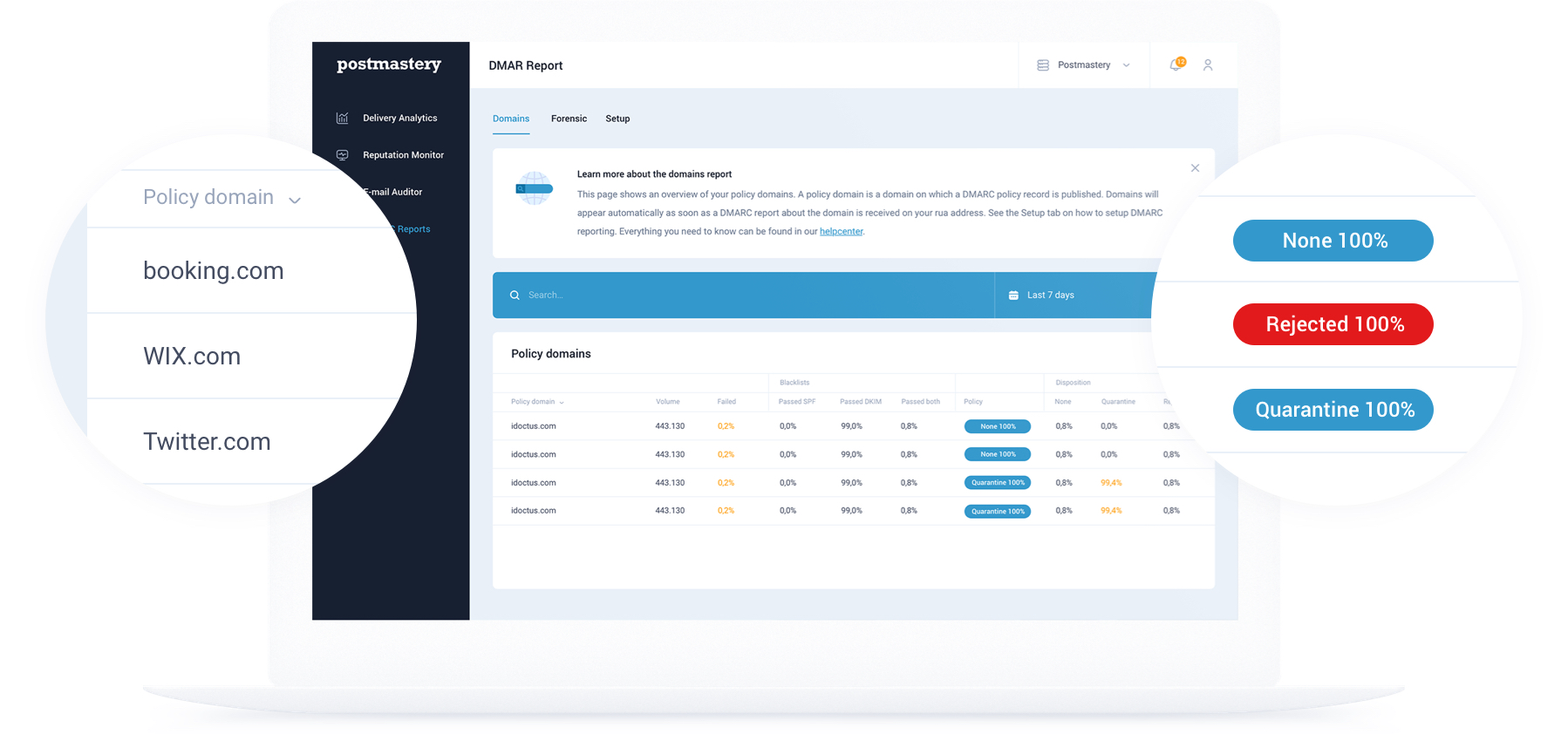 Our solution provides you an overview of your DMARC
compliance and the detail you need to fix issues
1. SCAN ALL YOUR DOMAINS
Reduce rejections due to non compliance
A single dashboard allows you to view the status of DMARC compliance across all your sending domains.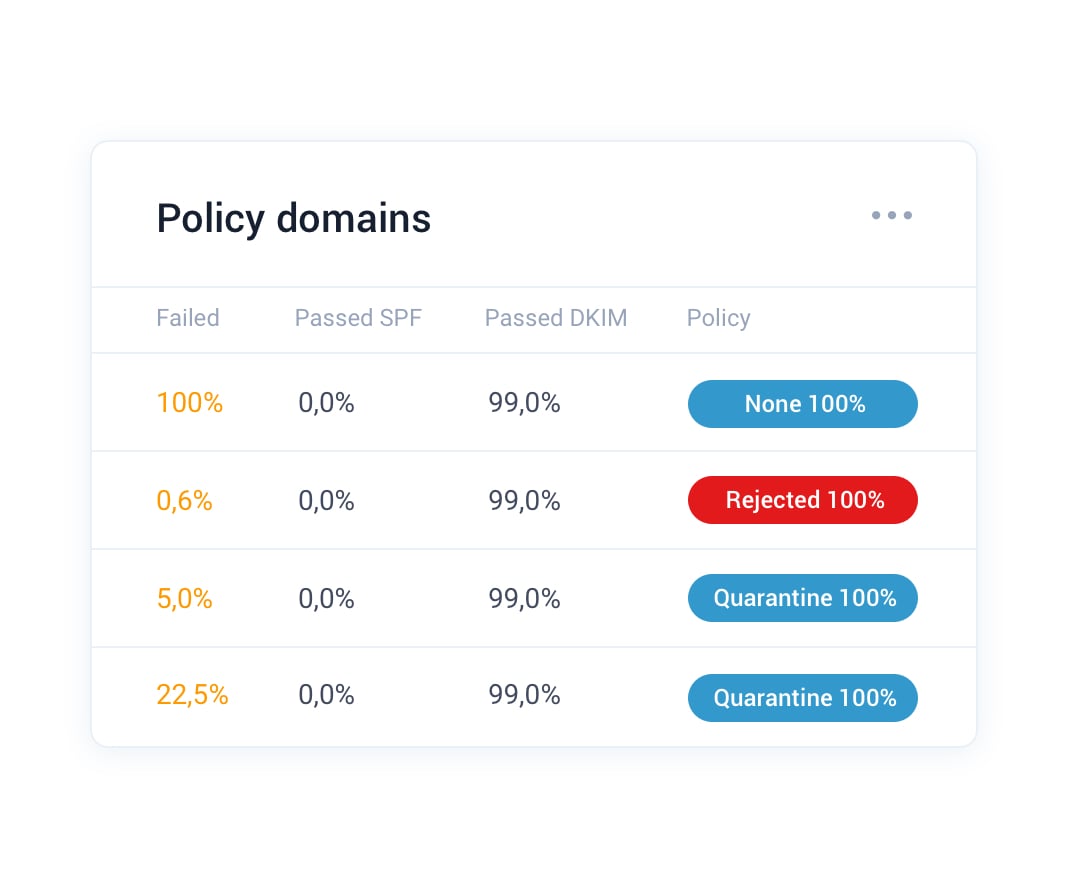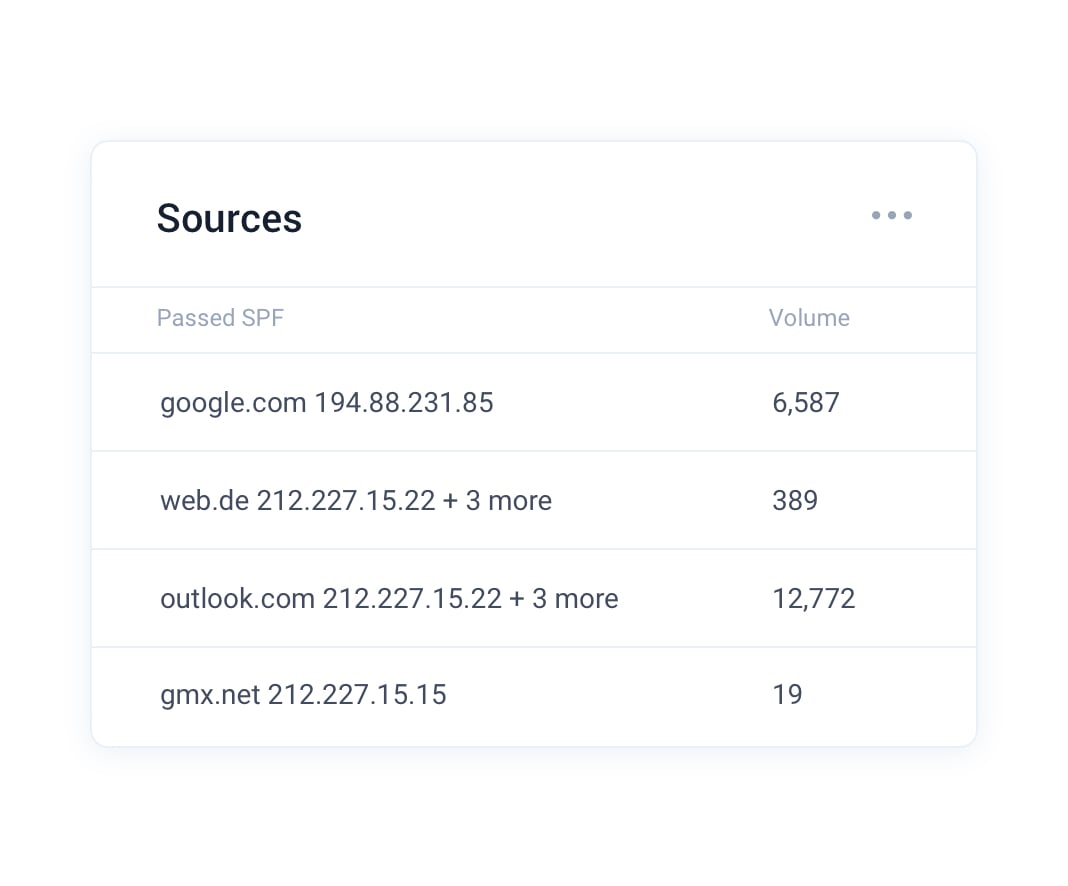 2. MONITOR ALL SENDERS
See sources sending on your behalf, grouped by IP
Find out who's sending on behalf of your domains. Distinguish sources from forwarders. Check SPF and DKIM compliance for each source and understand which sources need attention.
3. GET DETAILED SPF/DKIM AUTHENTICATION DATA
Implement measures with confidence
Distinguish legitimate senders from potential threats. Determine proper actions for each source by analyzing results from your XML reports. No data hidden.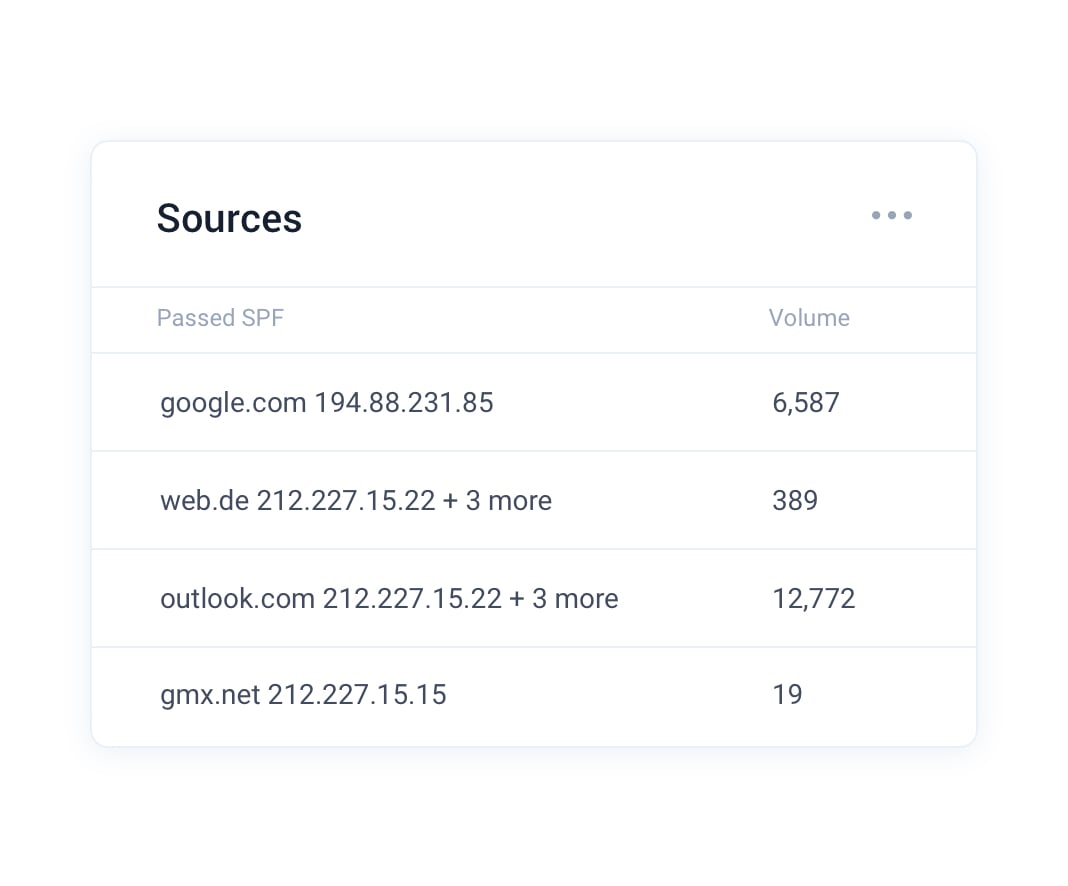 For senders who prioritize DMARC as part of a broader deliverability strategy
Postmastery offers a set of tools and managed services to stay on top of best practices and increase your email marketing success.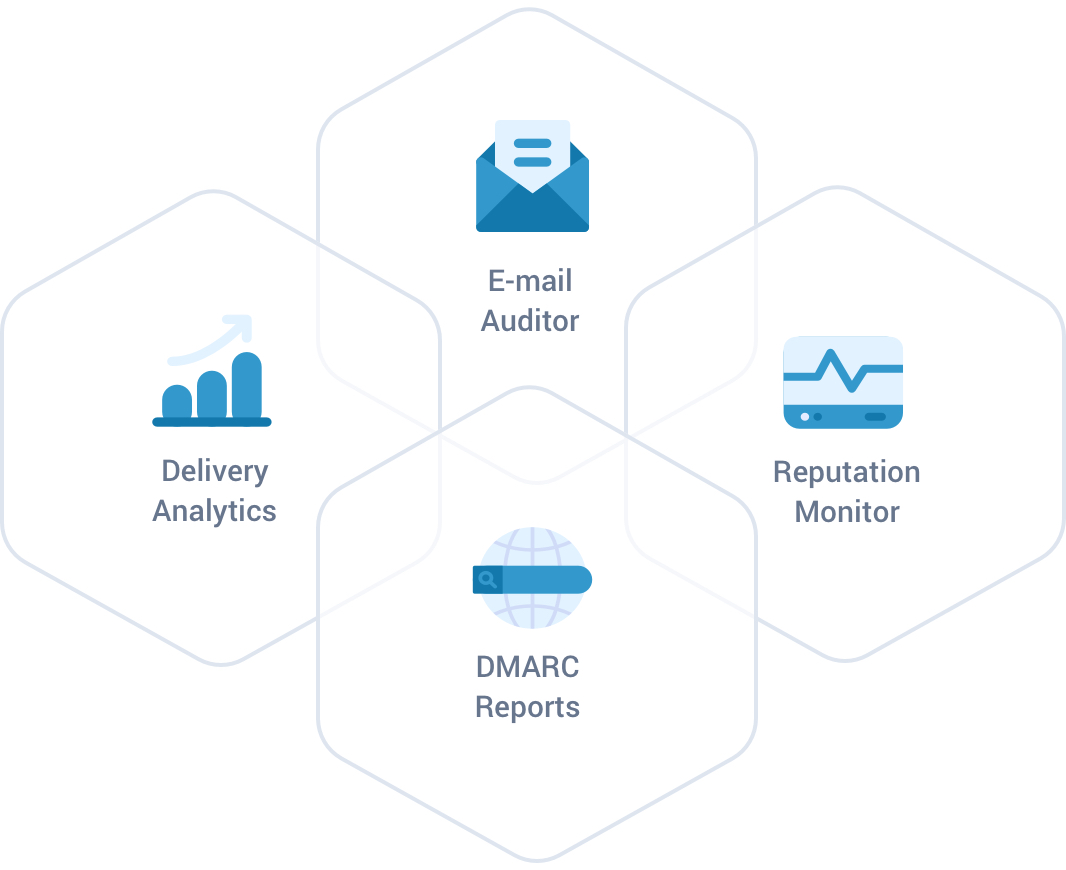 Deliverability Console. Improve your entire email operation
Capture all email delivery issues in one dashboard. See what's really happening with your sending to deliver smarter emails that people open, read and click. Learn more about our Deliverability Console.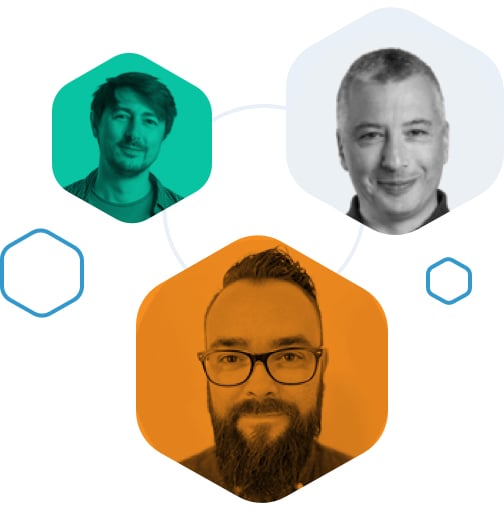 DMARC managed implementation.Get help from expert DMARC consultants
Postmastery's engineers are pioneers in DMARC compliance. We offer fully managed DMARC and BIMI implementation for one or more of your domains.
"Every year, we send more than 12 billion emails through our network. Finally we have a dashboard that's geared towards the deliverability industry and that is able to manage my email logs."
Director of Deliverability - 14 West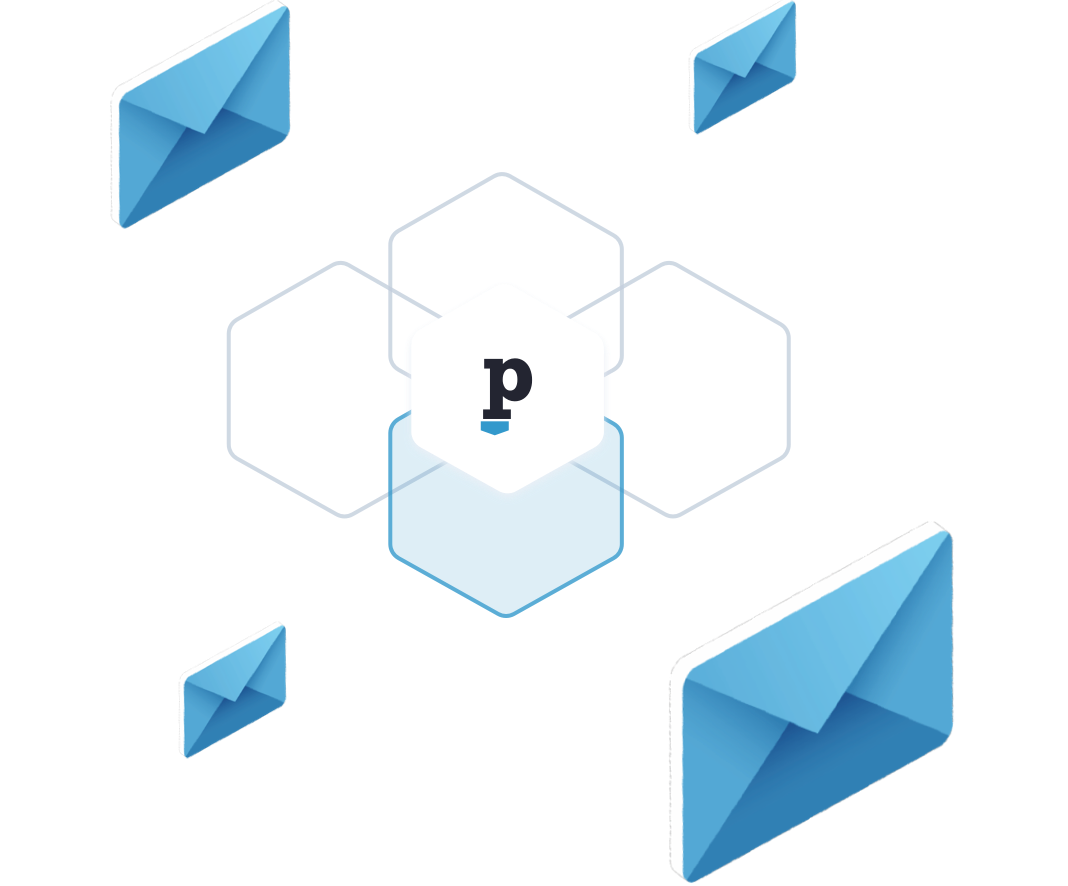 Is your domain DMARC compliant?
Find out if your domain is properly set up for SPF, DKIM and DMARC alignment. Get a detailed report showing potential threats and how to solve them.
Deliverability & monitoring postfix logs
Delivery Analytics allowed us to better process our Postfix logs in real time and therefore to better analyse our issues.
Gilles Marchault | Email Product Manager at CCM Benchmark Group