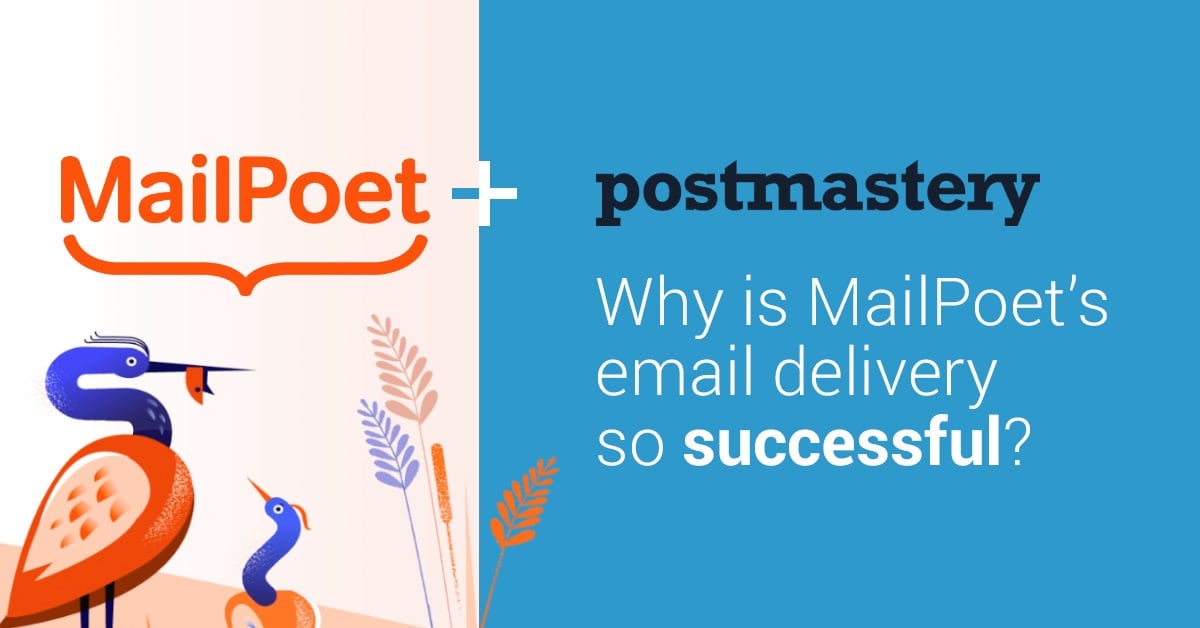 Postmastery, the specialist in Email Infrastructure, Analytics & Deliverability. Every day multiple ESPs and global e-commerce sites rely on Postmastery's email deliverability expertise and tools. And MailPoet is one of them.
Some of the advantages identified by MailPoet:
Cost efficient and reliable on-prem email delivery infrastructure;
24/7 expert level email delivery knowledge and resources;
Near zero deliverability issues.
Download the full MailPoet story by using the orange button or contact us for more information.