Outsource your deliverability management to a team of experts
For senders that can't afford monitoring traffic all day or learning everything about deliverability, Postmastery offers the Email Delivery Operations Centre. Experts from Postmastery monitor your email performance and provide hands-on support to configure your mail server and to resolve deliverability issues.
---
Would you like to outsource the monitoring of your email performance?
---
The Email Delivery Operations Centre
Postmastery's expert team complements the sender's resources with extensive email delivery experience and expertise.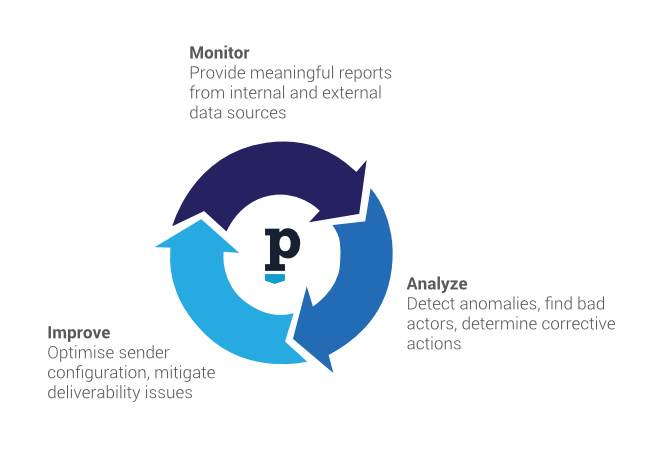 Our service covers the complete deliverability operations cycle.
We check your delivery performance on a daily basis.
We identify deliverability issues and suggest corrective actions.
We make sure the configuration implements latest best practices.
We provide periodic management reports and calls with the sender team.
---
Would you like to extend your resources with Postmastery's deliverability team?