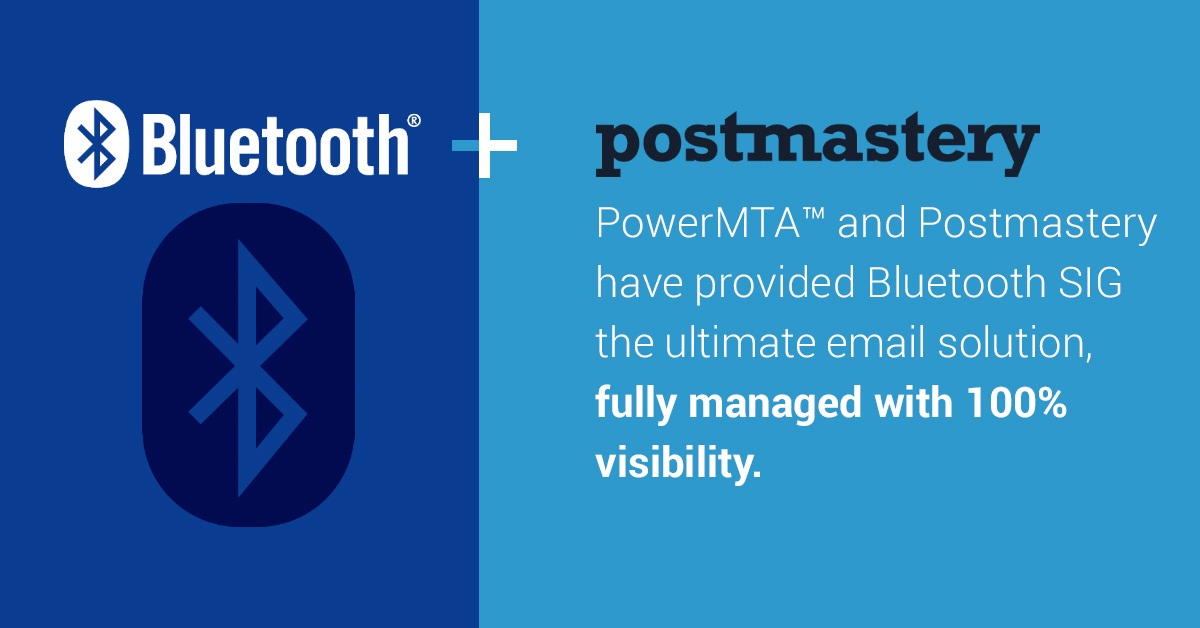 Postmastery, the specialist in Email Infrastructure, Analytics & Deliverability. Every day multiple ESPs and global e-commerce sites rely on Postmastery's email deliverability expertise and tools. And Bluetooth is one of them.
"The Postmastery delivery analytics product has been invaluable and provided insights we have never had on our delivery. Postmastery was easy to work with and rapidly adjusted to our evolving needs."
Jeremy Syme | Program Manager at Bluetooth SIG
Download the full Bluetooth story by using the orange button or contact us for more information.