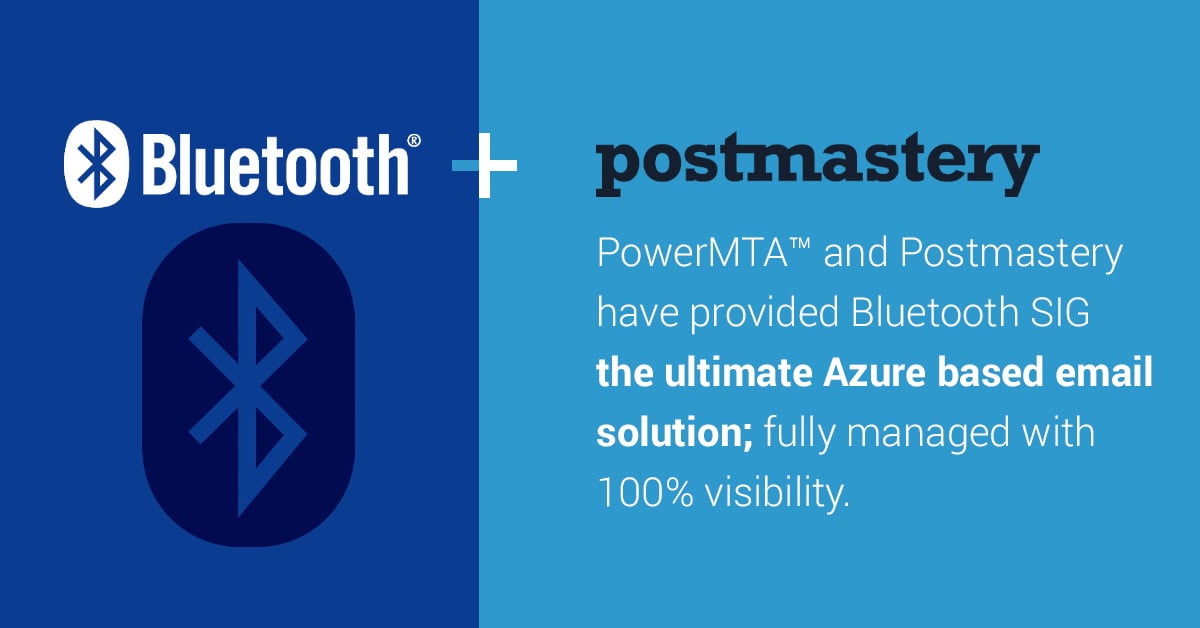 Postmastery, the specialist in Email Infrastructure, Analytics & Deliverability. Every day multiple ESPs and global e-commerce sites rely on Postmastery's email deliverability expertise and tools. And Bluetooth is one of them.
Why and how Bluetooth SIG sends millions of business critical emails using a Microsoft Azure hosted PowerMTA?
Download the full Bluetooth story by using the orange button or contact us for more information.