2019/09/04 by Jérôme Gays.
Check your (Power)MTA settings: Numericable and Noos MXs records moved to SFR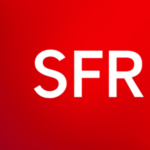 In 2014, French ISPs Numericable and SFR merged to become the Altice France group. Numericable was itself the result of a merger between NC Numericable and Noos in 2007.
Up to now, mailboxes at these ISPs were managed independently using different MXs and
anti-spam protection. Noos and Numericable domains on one end and SFR domains separately.
Last week (as of 26 Aug 2019), we noticed that MX records for the domains noos.fr,
numericable.com, pro.numericable.fr and numericable.fr were replaced by an SFR MX record. So check your (Power)MTA settings.
The DNS queries below show that the change is effective:
$ dig MX numericable.fr +short
10 smtp-in.sfr.fr.
$ dig MX noos.fr +short
10 smtp-in.sfr.fr.
What does this mean for your Message Transfer Agent (MTA like PowerMTA, Postfix, etc.)?
SFR MX servers are hosted by Atos and protected by Vade Secure, and the same sender
guidelines should be applied to all 4 domains mentioned above. In the case of PowerMTA 4.5,
should you already have a MX roll-up implemented for smtp-in.sfr.fr, you don't need to make any
changes. Messages for these domains will be rolled up into the existing queues. But if you don't
have MX roll-up in place, you will have to implement the sender guidelines in your MTA
separately for each domain.
Overview of domains managed by SFR MX
Below shows the complete list of actual domains managed by SFR.
The main domains are:
sfr.fr
neuf.fr
club-internet.fr
numericable.fr
cegetel.net
noos.fr
Other small domains managed by SFR's MX:

9business.fr
9online.fr
auchanbox.fr
cario.fr
estvideo.fr
evc.fr
evhr.net
fnac.net
guideo.fr
mageos.com
modulonet.fr
netspeed.fr
numericable.com
numericable-caraibes.fr
pro.numericable.fr
sequalum.net
valvision.fr
waika9.com
Additional help needed?
If you would like to know more about this change and how we can help fine-tune your (Power)MTA settings and/
or email delivery in general, just send us a message via our contact page.
NOTE: As this article is related to French providers, we are publishing this article in French as well.