2023/01/29 by Willem Stam.
Postmastery adds 10 years MTA experience with Appointment of Yves-Marie Le Pors-Chauvel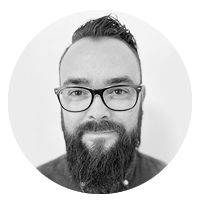 AMSTERDAM, NL 29th January 2023 - Postmastery, a renowned provider of email delivery solutions, is thrilled to announce the appointment of Yves-Marie Le Pors-Chauvel as its new Deliverability Engineer. With over 10 years of experience in the email industry, Yves-Marie brings a wealth of knowledge and expertise to Postmastery. He has gained unique insight while working with agencies, affiliate networks and publishers. His journey into the world of emails started at Digitaleo where he worked with the email via an API. His career then took him to Yumens, Awin Global and most recently The CCM Benchmark Group where he held the role of Email Product Manager and represented them as an Elected Board Member of SignalSpam.
Yves-Marie Le Pors-Chauvel, who is no stranger to managing billions of emails each month and has extensive experience in multi-tenant environments, will assume a new role as Deliverability Engineer and take the responsibility of several key accounts at Postmastery. He will also be responsible for guiding a team of specialists to ensure Postmastery clients can benefit from the highest possible levels of deliverability. With his career background that involves working with various MTA's including PowerMTA, and Postfix, Yves-Marie has acquired a wealth of expertise that can be used by clients looking to optimise or migrate a variety of email environments.
"I am thrilled to be joining the Postmastery team, I am joining a dream team of deliverability professionals I have worked with in the past as a client. Since joining I was blown away by the very personal approach Postmastery takes with the team. Willem Stam a partner at the firm called me towards the end of my first day - just to ask how the day went!" said Yves-Marie Le Pors-Chauvel, going on to explain "I am truly excited by the sheer range of tasks I can take on at Postmastery, which allows me to make the most of my prior experience. This includes fine-tuning MTA's, analysing log files, lists, IPs, or domains for segmentation strategies, working authentication including BIMI, optimising clients marketing techniques and devising sending strategies for our customers around the world."
Talking about the appointment Maarten Oelering, Co-Founder of Postmastery said "Yves-Marie brings a wealth of knowledge and experience to Postmastery and we are very happy to see him join our team. As an email expert, he has a proven track record of helping businesses get the most out of their email environment and we look forward to leveraging his expertise as we continue to provide top-notch email delivery solutions for our customers. His knowledge of English, French and Spanish means he is able to service many of our clients globally in their preferred language which further enhances the service we provide."
With his appointment, Postmastery is further strengthening its commitment to providing top-notch solutions, services and support. The company is confident that Yves-Marie Le Pors-Chauvel's extensive experience in the industry will help drive the continued success of Postmastery. Yves-Marie Le Pors-Chauvel will play a key role in furthering the company's mission to become a leader in email infrastructure solutions and services for businesses of all sizes.
About Postmastery
Postmastery is the leader in the space, dedicated to helping senders maximise their email performance and deliverability. We provide full service email delivery support, training, vendor selection, MTA licences & tuning and the Postmastery Console – a powerful yet user-friendly suite of real-time monitoring tools.
Our global clientele includes email service providers (ESPs), marketing and advertising agencies, as well as e-commerce companies benefit from our vendor agnostic, independent approach that is cost conscious and looks to provide enterprise grade solutions at extremely competitive price points.
We offer our services on top of your favourite on-premise MTA (such as PowerMTA, Postfix, GreenArrow or Halon) or SMTP service provider (such as SendGrid, Mailgun, Ongage SMTP or Amazon SES).
With a focus on innovation and customer satisfaction, we are committed to providing exceptional service and support for all of our customers across a wide range of verticals. We are proud to include Spotler Group, Moosend, Isoskele & Booking.com, Prodege, AFAS, Pastbook, Stoneshot and WIX as customers!
More information
If you want more information about this topic, please send us a message via our contact form.
We are always happy to assist!