2020/11/24 by Willem Stam.
PowerMTA & Managed Deliverability
Client case: MailPoet
MailPoet was founded in 2011 in France with a simple mission: allow thousands of WordPress website owners to create and send emails from the comfort of their WordPress admin. MailPoet built a simple, intuitive, and rock solid solution to deliver their users' emails on time, every time. Below you can read more about how Postmastery's managed deliverability service worked for MailPoet.
The request: managed deliverability services and tools
MailPoet's request was straightforward:
select a state-of-the-art Mail Transfer Agent (MTA);
monitor and maintain the MTA on a day-to-day basis to avoid the need
to build an internal MTA specialism;
provide real-time insight in email delivery performance.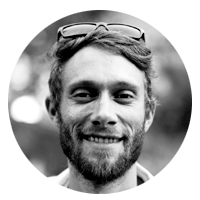 "We're able to monitor the delivery of emails for thousands of our users. We've been able to reach a global delivery rate of 99.5% solely thanks to Postmastery."
Kim Gjerstad, Partner at MailPoet
The Solution: PowerMTA & Postmastery's Managed Deliverability service
Postmastery conducted a detailed MTA requirement analysis and selected, installed and
configured PowerMTA. By implementing Postmastery's Managed Deliverability service, MailPoet's email operation was complete. With this service, 100% of MailPoet's outbound volume is monitored in real time and Postmastery consultants ensure proactive email delivery support and PowerMTA maintenance. Furthermore, Postmastery consultants assist in building (and protecting) IP and domain reputation.
The result: reliable email delivery
Postmastery has supported MailPoet in their daily email delivery operations since 2015.
The main advantages identified to date are:
cost efficient and reliable on-prem email delivery infrastructure;
24/7 expert level email delivery knowledge and resources via Postmastery's Managed deliverability service;
client specific reports and real time alerts to optimally visualise email performance.
More information
If you would like more information about Postmastery's Managed Deliverability service, please send us a message via our contact form. We are always happy to assist!